Holocaust Memorial Education Resources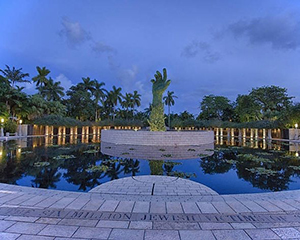 The Holocaust Memorial offers a wide range of educational material for teachers to use. All of these resources can be utilized virtually or in the classroom. If you have any questions please do not hesitate to contact us at info@holocaustmemorialmiamibeach.org or 305-538-1663.

Lesson Plan Kit
Six lessons on topics including life before the war to reflections on lessons of the Holocaust. Please
click here.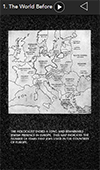 Holocaust Survivor App Films
Series of short films of local Holocaust Survivors covering topics from the Rise of Nazism, Ghettoes, Liberation and more. Please
click here
.

Holocaust Documentary Streaming Collection
A library of 36 Holocaust films appropriate for classroom use. It comes with a study guide on teacher Holocaust film. Please
click here
.

Holocaust Survivor Films and Lesson Plans
A series of short filmed interviews with 10 Holocaust Survivors; each film accompanied by a lesson plan. Please
click here
.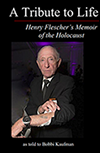 Holocaust Survivor Memoirs and Lesson Plans
Six short Memoirs of Holocaust Survivors who volunteer at the Holocaust Memorial. Lesson plans utilizing their written testimony included. Please
click here
.

DVD Lending Library
A collection of more than one hundred twenty documentaries and films on a wide variety of Holocaust topics. To access the library please
click here
.

30 Recommended DVDs With Study Guides/Lesson Plans
Recommended documentaries from the Holocaust Memorial's library, each with an accompanying lesson plan or study guide. Please
click here
.

Study Guide for Holocaust Memorial
One Hundred forty four page study guide on teaching the Holocaust which can used as a reference or in conjunction with the Holocaust Memorial Miami Beach educational app and the short films. Please
click here
.
Unstoppable: Siggi B. Wilzig's Astonishing Journey from Auschwitz Survivor and Penniless Immigrant to Wall Street Legend
Lesson plans for middle and high school students based on Siggi Wilzig's life story. Please click here.






Thank you for exploring the Holocaust Memorial educational resources. For further information or questions please call 305-538-1663 or info@holocaustmemorialmiamibeach.org